It's been a busy month for construction at the Center. We have the walls constructed for our upstairs business office, and more progress toward getting the elevator functional. Still lots to do there. We are trying to cover multitudes of details, like new fire extinguishers and security cameras, as well as finish paint. Some areas look great; others are still obviously in construction. We have to live with that for a while. In the performance area, the concessions area is finished, with counter tops and cabinets installed. After a long wait due to supply issues, most of the doors have now been installed. And we have started to get some outdoor art, with more to come. Hope you will stop by to see our progress soon!

We are thrilled to have this sculpture by Gail Chavenelle as the first artwork on our grounds. Be sure to check it out the next time you come to the Center.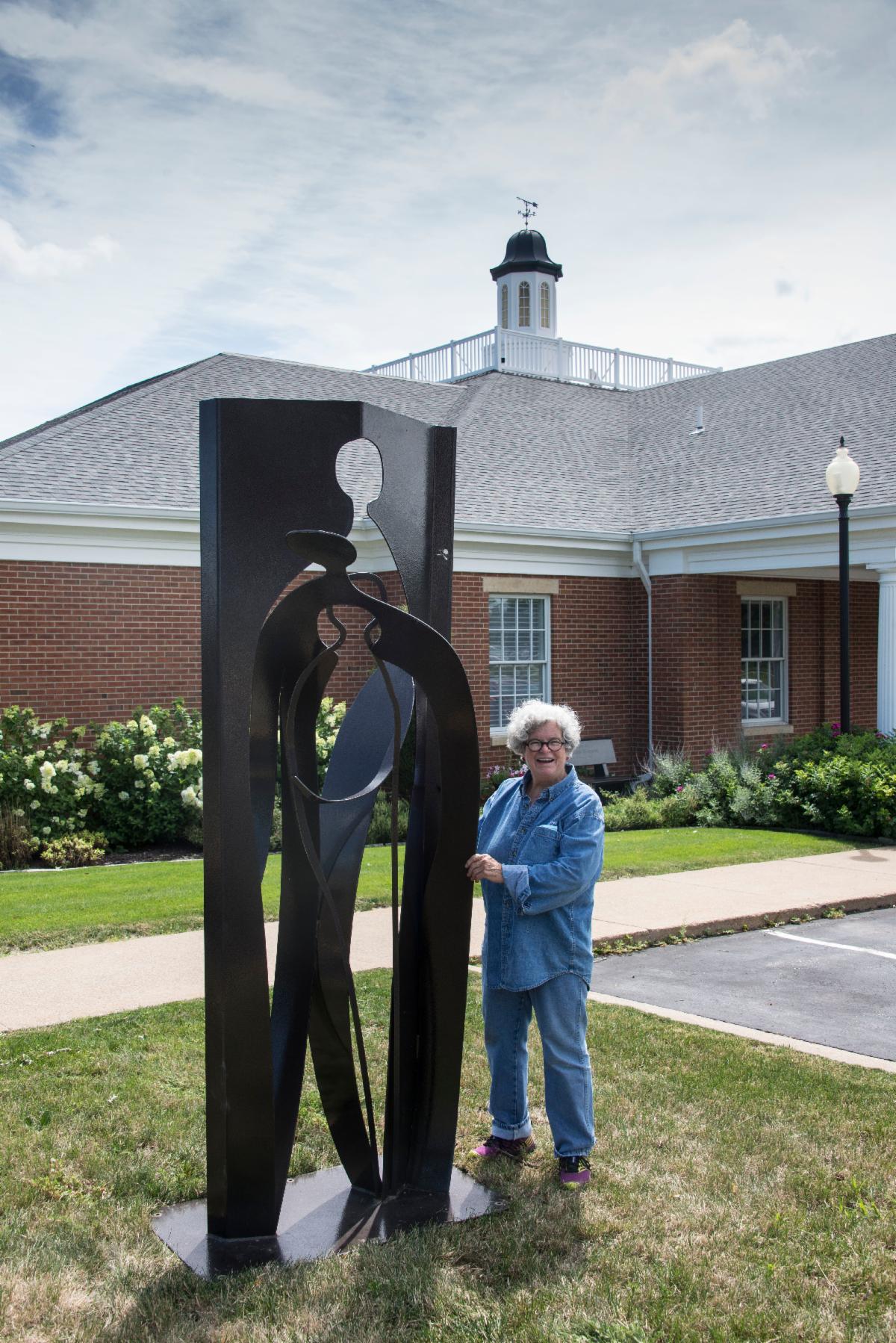 The sculptor Gail Chavenelle, with her newly installed artwork ​Resilient Generations.