Work goes on! Sometimes it feels like it is endless, but bit by bit there is progress.

The big excitement is that in a couple weeks we should have a functioning elevator.

Earl Thompson's wonderful crew finished the masonry for the shaft, Kloss/Winter Electric managed to get power to it, and the Braun TK Elevator crew have been working hard to install the elevator. The elevator now has doors, upstairs and down!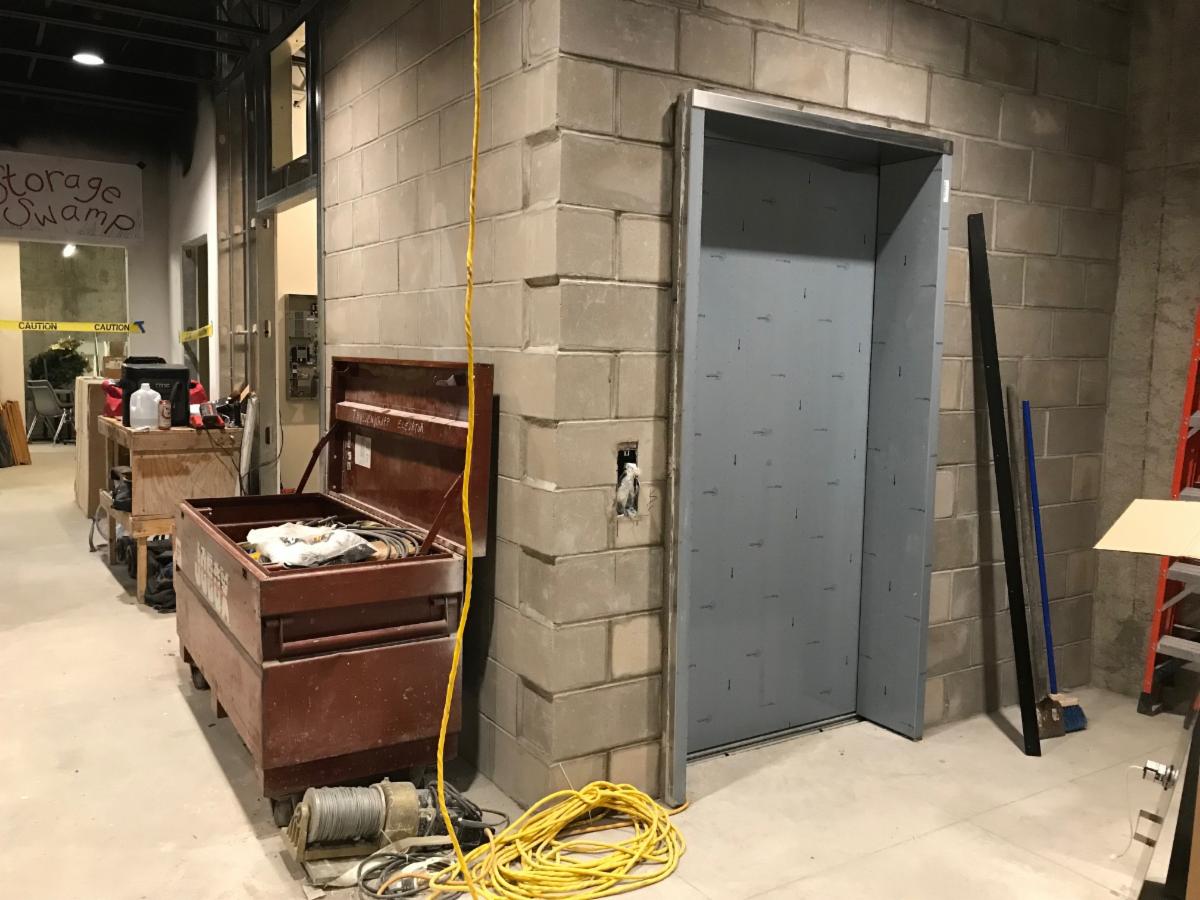 Work continues on drop ceilings, flooring, HVAC, plumbing, painting, and so much more! We still have some supply issues (interior doors, for example), but are making do in whatever ways we can. We hope to have our audience restrooms in operation soon.