We love our volunteers!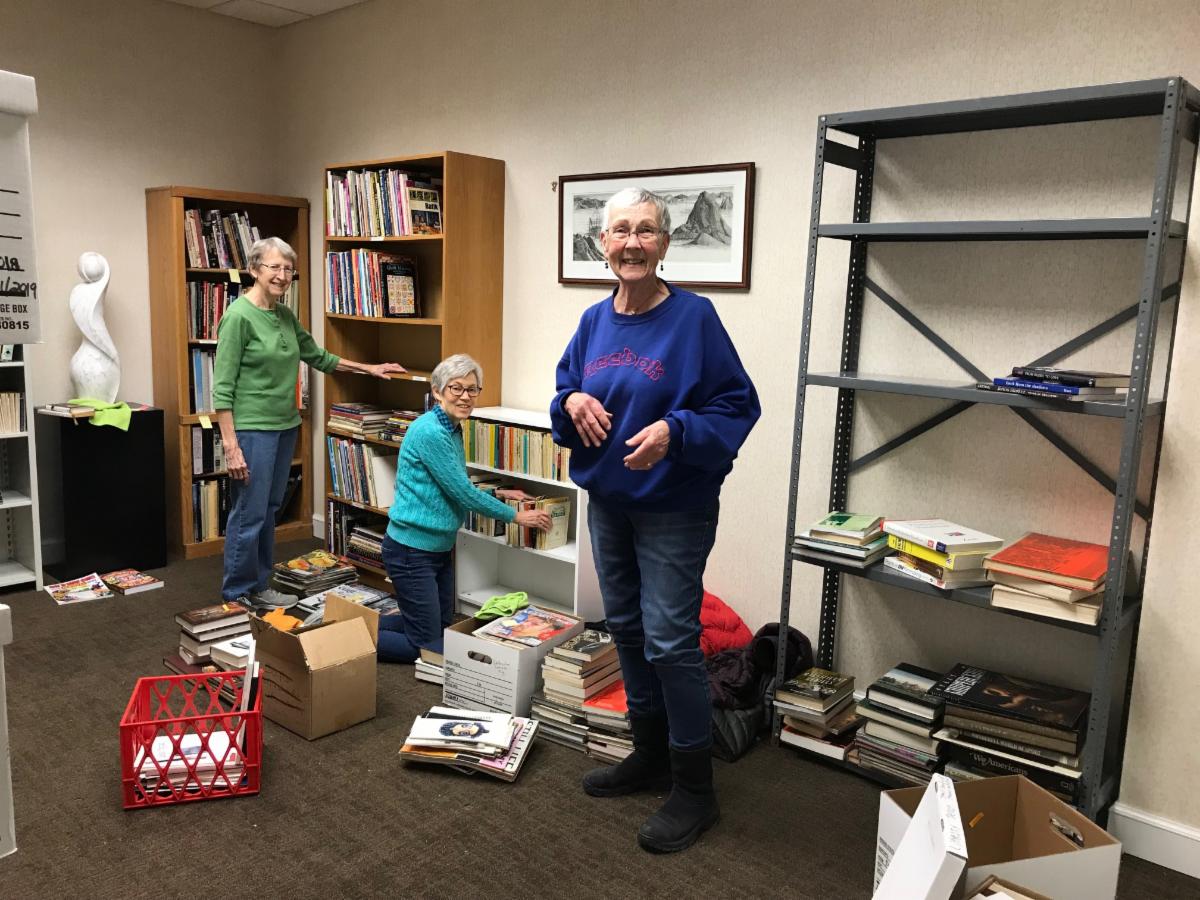 We are so grateful to Leslie Waltman, Maren Coates, and Sandy Winge for digging through multitudes of boxes, sorting all our books in the arts resource library, shelving them appropriately, and even adding beautifully printed shelving labels. It was a big job, and the room will be completely functional soon.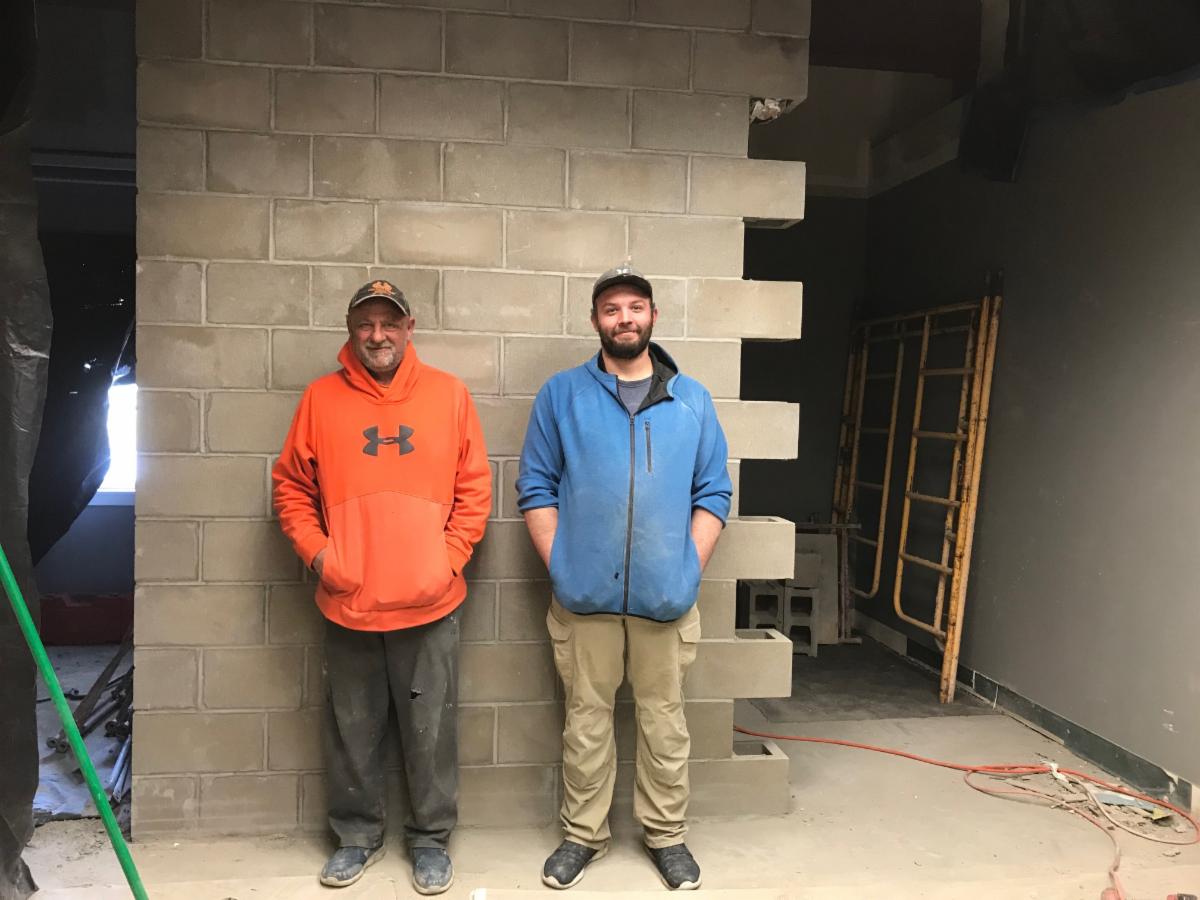 Preparing for the installation of an elevator in a previously constructed building is complicated! Here are two of the masons from Earl Thompson Masonry, in front of the elevator shaft that they have created within the building. A big thank you to Todd Knautz, Mat Metz, and (not in photo) Dan Kirchner. And of course, thank you, Earl!!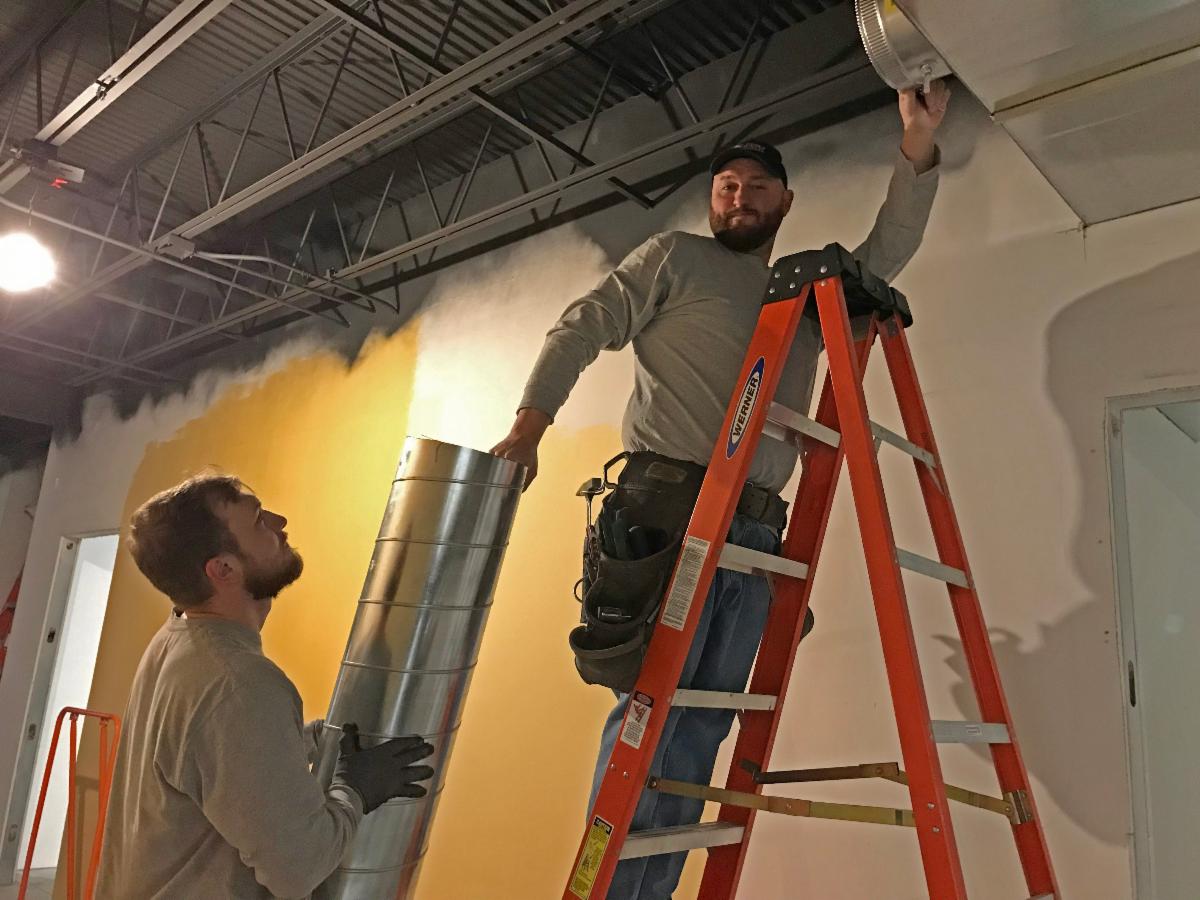 Matthew Carlson and Anthony Vito, from EHMS Mechanical Services, are getting close to finishing the installation of all the ductwork for the new HVAC system. It's been a big job!